Tanya Schaap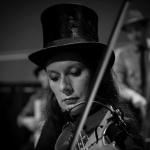 Violinist Tanya Schaap studied Classical music at the conservatory of Amsterdam and after that she got interested in Tango music. She went to Buenos Aires, Argentina and studied with Fernando Suarez Paz, the violinist of Astor Piazzolla's 'Quinteto Tango Nuevo' and Pablo Agri. Since 2008 she is violinist at the Argentinean all star orchestra 'Cafe de los Maestros'. With this orchestra she has been touring in France, Greece and the UK.
Ben van den Dungen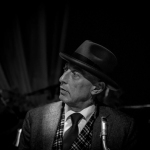 Saxophonist Ben van den Dungen has been one of Europe's top Jazz-and Latin musicians since the last 25 years. Ben has musically always taken a very wide stand, has had an eclectic background, having played in several Latino orchestras. Ben studied Indian music with several teachers  in Mumbai. Saxophonist Ben van den Dungen teaches saxophone at the Jazz department of the conservatory of Rotterdam and has been giving masterclasses at universities all over the world.
Rob van Kreeveld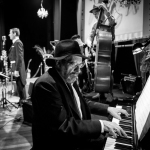 Pianist Rob van Kreeveld can easily be seen as Holland's number one Jazz pianist. He is what one calls a real 'musician musician'. Rob has been travelling all over the globe with his music and played with Jazzlegends like Stan Getz. He is professor at the Royal academy of music in The Hague and guest lecturer at the conservatories of a.o. Boston and Helsinki.
Hans van der Maas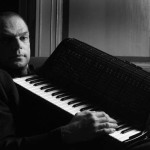 Hans van der Maas plays the accordion and the bandoneon in the Tango Extremo. Hans is one of the busiest and most sought after accordionplayers in the Netherlands and for good reason. He is ready for any musical situation. He also writes and arranges a lot of music for the group. Hans is musicologist, orchestra director.
Thomas Pol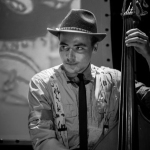 Thomas Pol is one of the new acquisitions of Tango Extremo and plays the bass and tuba in the program Club Vaudeville. After his studies at the Rotterdam Conservatory he moved to New Orleans to return after a few years as a 'swinger' pur sang on the doublebass. A great talent and a promise for the future.
Vasilis Stefanopoulos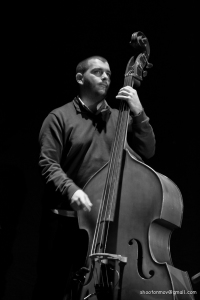 The other new top asset of the group is Vasilis. Vasilis is the best kept secret of Greece. You could say is the backbone of the group. He also plays the Matthew Passion.
Joris Lutz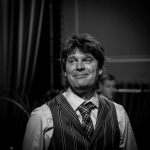 Joris Lutz. What didn't he do? As an actor, host, and a producer of sketches, songs, and shows he has a lot of experience. He gained publicity by doing the famous Dutch TV-show Ha, die pa!, where he played alongside with his dad, Luc Lutz. Next to that, he is also known for his work in GTST, Dancing With The Stars, and Bestemming Nederland.
Job Hubatka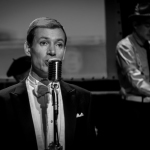 Inspired by 'The High Priestess of Soul "Nina Simone" he started with Jazz-Vocals at the Royal Conservatory in The Hague. At the Sweelinck Conservatory in Amsterdam he finished his studying with classic vocals. Hubatka also interpreted operas amongst other things like Purcell (The Tempest), Salieri, Donizetti (l'Elisir d'Amore), Rossini en Strauss (Die Fledermaus). He also sang and played roles in successful productions nationally and internationally produced by big producers like Chiel Meijering (Alzheimer), Edward Top, Maria de Alvear (Colourful Penis), Huba de Graaff (Diepvlees), Kris Defoort (Daral Shaga). When it comes to Dutch opera he helped producing A Dog's Heart van Alexander Raskalov.