In March 2016 Tango Extremo will release the double CD "The St Matthew Passion". The CD has been recorded live in 2015 in several Dutch theaters across the country. The St Matthew Passion is a modern version of one of the biggest classic compositions of West-Europe.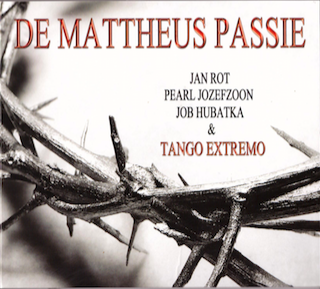 Around Easter 2016 you can embrace this new musical experience. Argentinean Tango and classical music will meet. The St Matthew Passion of Johann Sebastian Bach tells the story of the last days of Christ.
The Dutch actor Peter Faber has the role of evangelist who will translate the masterpiece written by Jan Rot.
Listen and watch now!